Dear Patients,
Could we please respectfully ask you to continue to wear a mask in the Practice? If you are unable to wear a mask we can give you a visor when you come into the Practice.
We have masks available in the entrance area by the door and visors are available on request, should you not have one.
Why are we asking you to do this?
Infection Prevention Control (IPC) guidance advises that patients and visitors across all healthcare settings should continue to wear a face covering, providing it is tolerated and is not detrimental to their medical or care needs.
Why are we posting this again?
Some of our patients have become very aggressive towards staff members when asked to put a mask on or wear a visor and needless to say, this behaviour is not acceptable or tolerated.
Please remember, a refusal to wear a visor – which is a recognised alternative for those that cannot wear a mask, may mean that a clinician cannot see you and you cannot wait in the Practice due to the infection prevention control guidance we have to follow to keep all patients and staff safe.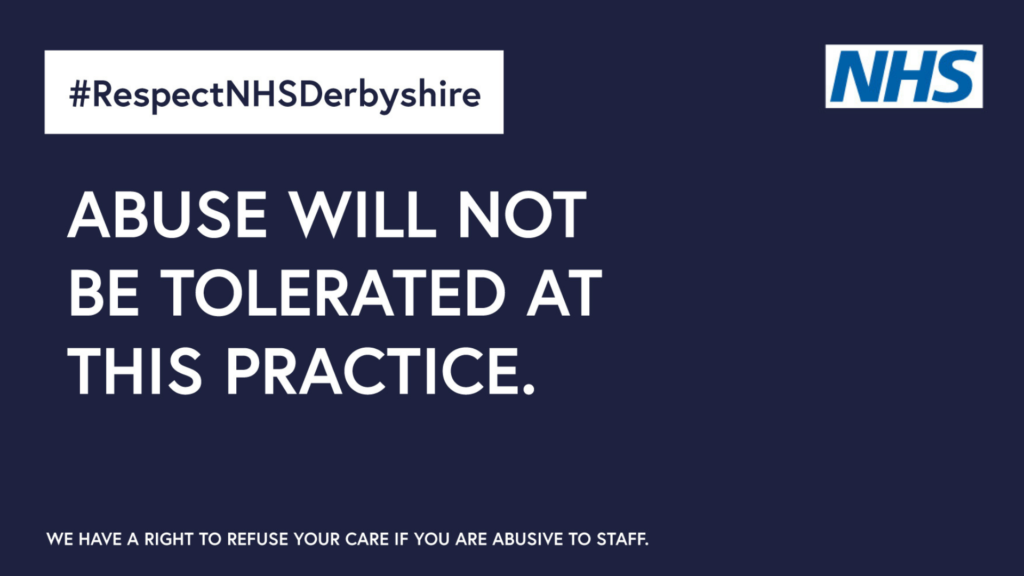 Following the
NHS

zero tolerance policy – any abuse levied at staff who are asking you to comply with wearing a mask or a visor, will result in a zero tolerance warning. Should the same issue arise again, following the zero tolerance policy, you will be asked to leave the Practice and find another GP Surgery.
Thank you for taking the time to read the guidance we are following from
NHS England

and for your help protecting our patients and staff from infection
Your team at Mickleover Medical Centre.